24.11.21
Product Roadmap for Startup: What Is It and How to Create
Do you intend to start a company based on a new software product? It's critical to focus your company's resources and your team's efforts on a single aim when it comes to bringing your digital business concept to life. A product roadmap is an excellent tool for this task. The Software Product Roadmap will guide you through every stage of the process, ensuring that you ask the appropriate questions, speak with appropriate people, and make the best decisions possible.
In this piece, we'll go over how to construct a good product plan for your digital organisation.
What is a Product Roadmap
A product roadmap is a standard source of information that explains the vision, direction, goals, and development of a product across time. It is a plan of action that incorporates the organization's immediate and long-term goals, as well as how they will be met, for a product or project. A product roadmap explains why and how you're doing what you're doing. A roadmap is a document that serves as both a strategic guide and a blueprint for carrying out the product strategy.
Product Manager: Who is this
To grasp all of the nuances of roadmapping, we'll start with a short overview of the person who creates it. A product manager's key responsibilities include:
Analyze the market and your competitors
Communication with clients
Formulation of a product's vision, techniques, and approach
Estimation and prioritising of work
Creating a product roadmap
Roadmaps are shared across the organisation.
Keeping track of the product roadmap
Why is a Product Roadmap important:
Without road mapping, your strategic planning process will be incomplete. The exercise might serve as a springboard for talks about where and why you will invest. Connecting your product strategy to execution increases alignment and keeps everyone focused on the most critical activities for achieving the objective. Internal teams and external partners will be able to observe your product's direction. The ability to know what's coming next helps the entire company prioritise and plan for the new experience you'll be providing.
Product managers may achieve a few things when they establish a good product road-mapping process and culture in their company:
Roadmaps help to build alignment and passion for a product strategy: A product roadmap is a tool to utilise if you want to disseminate product strategy literacy throughout your organisation.
This knowledge aids the product manager from top to bottom: A effective product roadmap allows executives and other stakeholders to see everything that is happening, changing, or moving inside the plan.
Roadmaps make cross-functional team cooperation and prioritisation easier.
Ensures that internal stakeholders are on the same side.
A product plan is a powerful communication tool: these ongoing talks about why, how, and who will carry out the assignment foster an environment of consistency and thorough understanding of the product's vision and direction.
Aids in communication with external stakeholders, such as consumers
The fundamental purpose of a product roadmap is to connect a product's vision with a company's business goals.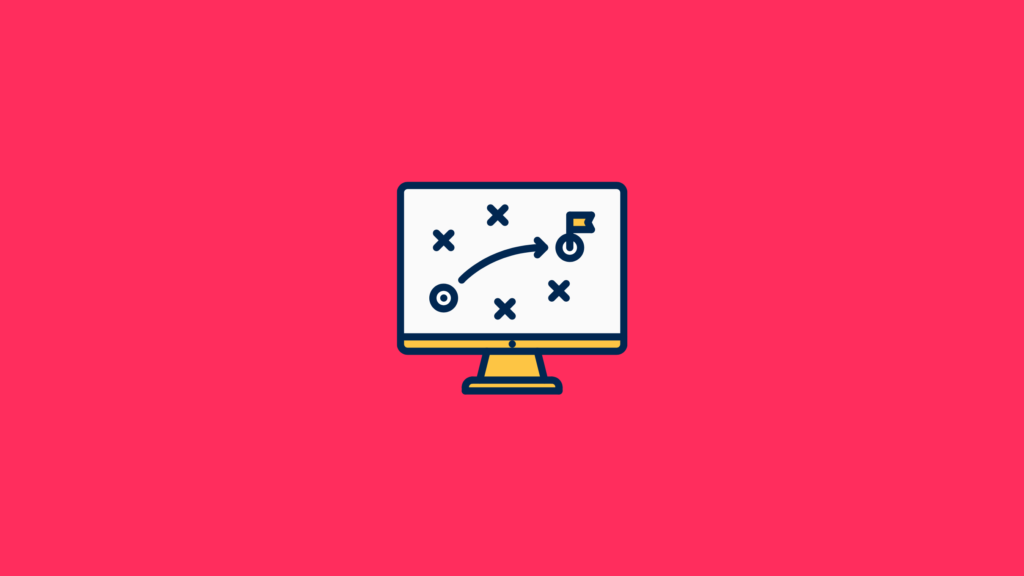 How to Create a Product Roadmap
A product roadmap must include both a product vision and a strategy for achieving the desired goals. It will also outline the conditions that must be met, which would then be translated into the task list for the product.
Product Roadmap: Principles of Сreation
Retain your ability to be Flexible: Things move so swiftly with tech that a scenario can easily turn unexpected angles. Even some of the most brilliant innovators are underprepared for the coming years, according to veteran product managers. So, the very first word of advice is to pre-plan, but be ready to modify your decision if a situation dictates.
Recognizing what to exclude: At this juncture, you should be aware that knowing what to exclude is almost as crucial as understanding what to include. If you have efficient channels of communication, saying "no" should not cause any problems among your teams or team members.
Categorization of features: One of the final variables to examine is the categorization of attributes. As a general rule, start with the most important ones and thereafter analyse the intermittent voids that might solve further concerns all the while providing remedies.
Levels of effort: Finally, engineers should be engaged on Levels of Effort. Ensure that you have open lines of communication with your technical employees.
What must be indicated in the Product Roadmap
Strategic planning results in the development of a product roadmap. It records a product's executive strategy as well as its general aims. The following major points are often included in a comprehensive and strategic product roadmap:
Product vision: It describes how you want your product to evolve in the future. Learn how to tell a narrative!
Goal: A goal is a precise statistic that may be used to quantify a time-bound target.
Strategy: A strategy is a thorough plan outlining how your company will attain its goal.
Initiative: Initiatives are broad themes that include features that must be carried out in order to achieve a goal.
Feature: A feature is a component of a product that is either part of its functionality or is a third-party application.
Task Description: There is no need to finish the list of action points and assign each one to teams or people. However, you must specify what needs to be done, beginning with basic duties and progressing to particular ones.
Chronological order: A timeline is vital, and it might be one of the map's primary objectives. Knowing what's coming up, how much time to commit to each step, and what can cause delays along the way… It has several advantages, ranging from budgeting to synchronising with other product launches at huge organisations.
Time-frames: Dates or time periods for accomplishing a specific target or function are referred to as timeframes. A product plan, for most circumstances, merely gives an approximation.
Status-markers: Progress must be kept in check, status markers are used to keep a track.
Metrics: Metrics are used to track data-driven goals like churn rate and organic traffic.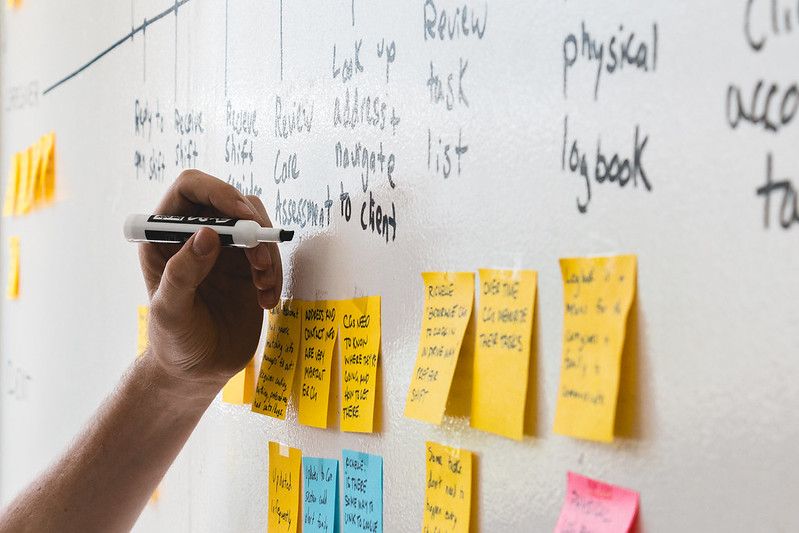 For Whom a Product Roadmap Can be Compiled
A product roadmap may be created in a variety of ways by you and your team. Each type of product roadmap serves a specific function that should be suited to the needs of your team, stakeholders, and customers.
You can design an internal or external roadmap, it just depends on how the roadmap is being used, there are several differences between the two:
Internal roadmaps might be made for executives, development teams, or sales teams. The plan will focus on various topics, such as alignment with business goals, product specifications, or consumer advantages, depending on the audience.
Consider the following scenario:
Internal roadmap for the dev team: Based on how your team prefers to work, these roadmaps may be generated in a variety of methods. Some of the most typical versions include information about the primary customer value to be delivered, as well as target product releases and milestones.
Internal executive roadmaps: These roadmaps emphasise how the activity of teams contributes to the company's primary goals and measures.
Internal sales roadmaps: To aid sales talks, these roadmaps focus on new customers and product advantages.
External roadmaps should help spark clients' interest about what is coming next. Make sure they're pleasing to the eye and simple to read. To pique customers' interest in the product's future path, they should present a high-level, broad picture of upcoming features and priority issue areas.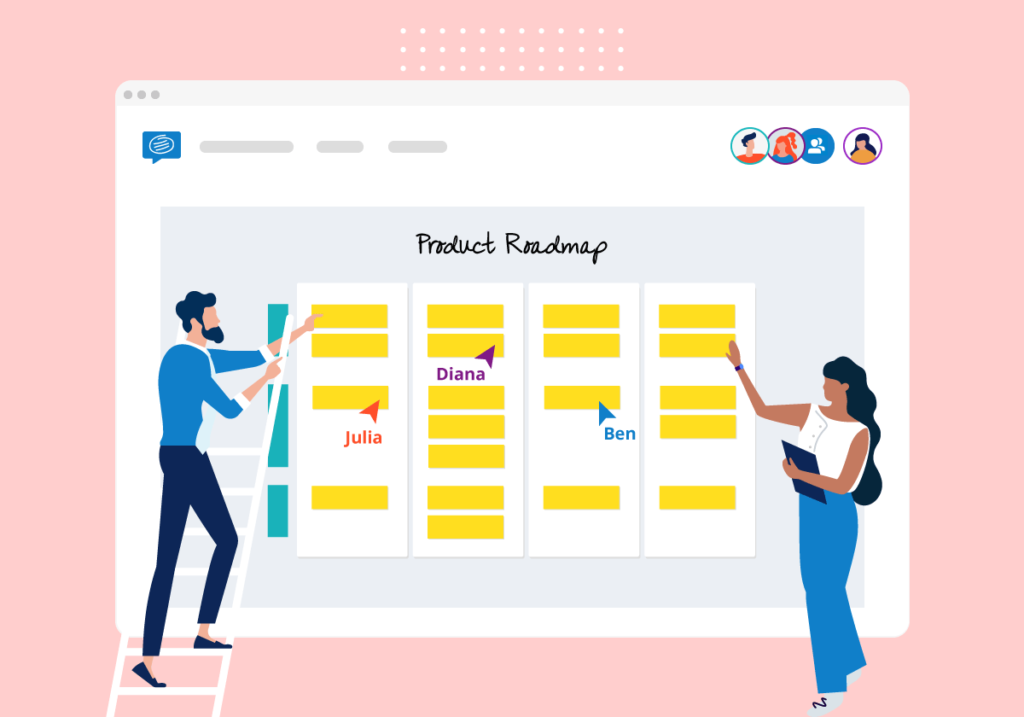 Product Roadmap: Types
You and your team may create a product roadmap in a variety of ways. Each form of product roadmap has a unique function that should be tailored to your team's, stakeholders', and consumers' requirements.
Portfolio Roadmap: a portfolio roadmap shows the planned releases for several products. This is critical for providing a strategic overview of your proposal to CEOs or advisory boards. It can also facilitate teams to understand how their projects relate to the activity of other groups.
Goals Roadmap: Roadmap of goals and strategies shows the efforts that the team will have to put in to meet the product's objectives. It's ideal for showcasing your projects to executives and explaining to team members how various releases fit into the broader business plan.
Release Plans Roadmap: A releases roadmap is put in place for the course of actions before a product is made available to the public. It makes it possible for cross-functional teams to coordinate efficiently and effectively.
Features Roadmap: A features roadmap is great to showcase the new features that will be released in the future. This type of roadmap is best to convey information to customers and teams about what is being released and when it would be released.
Steps to Create a Product Roadmap
We realise how difficult this work may be, whether you're new to product management or an experienced product manager who hasn't had to develop a new roadmap in a long time. Whatever method you use to develop your plan, there are a few basic procedures to be followed in order to produce a high-quality roadmap.
We have made a seven-step procedure that will guide you while creating a product roadmap:
Stage 1: Define the strategy and learn about the organization's and product's goals: The "why" of what you'll construct is strategy. Establish your product's vision, objectives, and efforts, as well as how they will contribute to your company's overarching objectives. An excellent product vision includes all of the knowledge needed by the team to develop and retain a competitive advantage.
Stage 2: Define your target audience. A one-for-all product plan does not exist. The format, type, and contents you should include in your roadmap will all be dictated by the audience to whom you will display it.
Stage 3: Review and manage ideas: Ranking every client request is the best approach to examine it. You can accomplish this by evaluating ideas based on metrics that are relevant to your particular approach.
Stage 4: Define features and requirements: Strategy will give you the reasons for development, features will tell you what it's all about, how it has to be implemented has to be thought out by the development team. Determine which key features will effectively complement your plan.
Stage 5: Organize into releases: Now is the time to categorise those features into themes. Dexterous teams may also utilise epics to organise huge work projects. You can plan launches after you've figured out everything.
Stage 6: Select a point of view: Define the sorts of information and degree of detail you have to incorporate in each roadmap you build.
Stage 7: Maintain high-level, up-to-date information. To keep your strategic roadmap functioning, you must concentrate on delivering the overall vision and strategy, rather than tactics. Your tiny details are important, but a roadmap is a comprehensive plan that must be clear and simple to comprehend.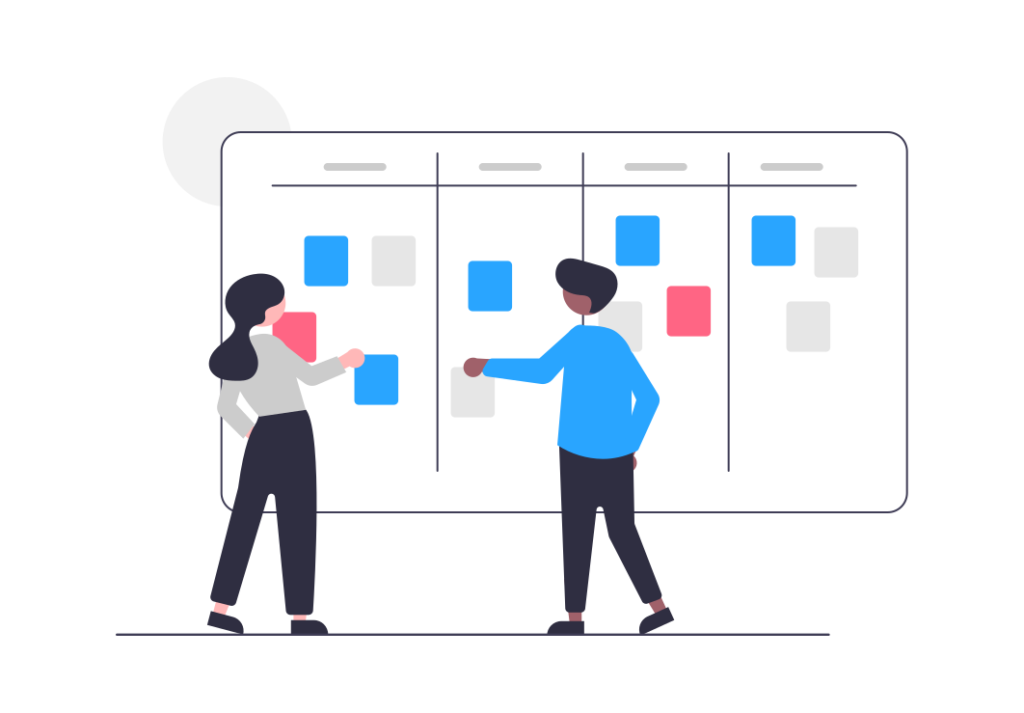 Product Roadmap: Benefits
Since we've established what an IT roadmap is, we will now look into how your company can profit from having one (or multiple) to plan out and convey your different technological ambitions.
Enhance the strategic nature of your IT endeavours.
Gives a sense of purpose and expresses your expectations for the project in the following months.
Aids stakeholder participation and explains how individuals may contribute to the success of the product.
Allows you to declare if and when a benefit will be supplied or a feature created, which aids prioritisation.
Spend less.
Unburdens the product backlog: you may focus the logjam on the next significant release/version of the product. By expressing the advantages that the product is projected to produce, it aids in the attainment of a spending plan.
Maintain the organization's IT systems in good working order.
Provides portfolio management and makes coordination of linked items easier.
Evaluate the following disadvantages:
Roadmaps can be problematic if they have been premised on outdated or faulty data, or on incorrect assumptions about timeliness.
Improper roadmap prioritisation may also generate problems, especially when it comes to the allocation of resources.
Product Roadmap Tools
Creating a plan with a programme like Excel might be a tedious task. As a result, you'll end up with a stagnant appearance that's tough to change. Cloud-based road mapping solutions allow you to streamline the procedure while also keeping the roadmap up to date as expectations change. So here are some examples of tools you might want to use:
OpenProject is a free and open roadmap software that allows you to create an endless number of projects with a single account. OpenProject is an open-source product management solution that is also tailored to the needs of agile teams.
Another fully accessible product management application is Roadmap Planner, but this is a tool for Linux.
The award-winning product roadmap solution from Monday.com assists teams in planning and visualising their product roadmaps. Several dashboard displays, notably Gantt and Kanban board alternatives, may be used to monitor the progress of a project.
Trello is a widely used project management system that displays information visually using boards, lists, and cards. A product road mapping template is included in the programme to assist you to collect feature proposals and to help you in monitoring progress.
Conclusion
Product roadmaps are vital to your business's success.
An efficient product roadmap may improve internal collaboration inside a company, resulting in improved synchronization across and among teams and more time for actual work.
Of course, the process of creating your first product roadmap may differ to some extent, but this will serve as a solid launch point, a list of things to note when you create your next product roadmap.
If you face any difficulties while developing a roadmap for your product, you can describe your problem to us by filling the feedback form and we'll be more than happy to help you develop a roadmap or assist you by explaining the concept to you with examples.